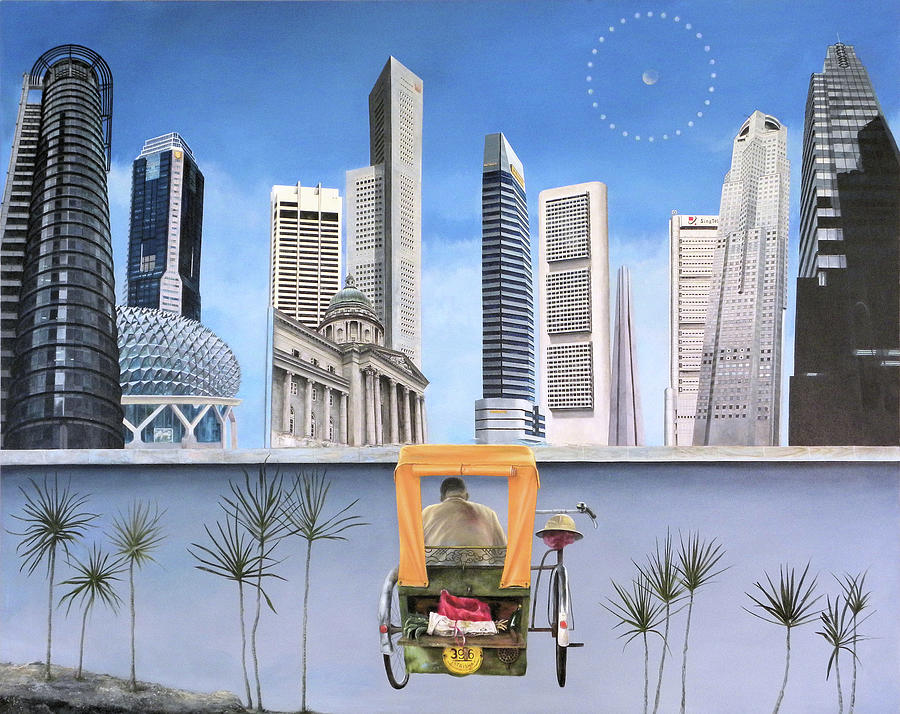 Last Dim Sum in Singapore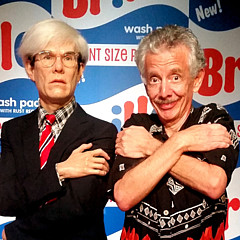 by
Richard Barone
Dimensions
60.000 x 48.000 inches
This piece is not for sale. Please feel free to contact the artist directly regarding this or other pieces.
Click here to contact the artist.
Title
Last Dim Sum in Singapore
Medium
Painting - Oil On Canvas
Description
LAST DIM SUM IN SINGAPORE

America's most unwanted landscape.

Singapore is one of the smallest countries in the world, yet it ranks fourth in GDP per capita. Most Americans do not know where it is, probably because it lies exactly halfway around the world, as far away from the United States as possible.

Singapore is a nation where young girls and old ladies can walk in the streets at night, where the young are not preyed upon by drug peddlers, where the sidewalks are clean of gum, spit, and litter, and where slums and poverty do not exist. Yet, it has been called an Orwellian state governed by authoritarian leaders and stifling laws. It harbors magnificent Western architecture, a spectacular economy, and a standard of living envied by the third world. Yet, art plays an insignificant role in its culture.

Last Dim Sum in Singapore depicts in Western-style realism, twelve of Singapore's most prominent buildings, the symbols of Western trade and commerce. Ironically, Singapore is as old as the death of modernism and as young as the birth of contemporary art, which leaves it without identity and interpretation. Architecture, however, has flourished and powerfully dominates the landscape.

Rejected by several Singaporean galleries for having bad feng shui, this painting nonetheless won entry into the 2010 All Florida Art Competition and Exhibition, Boca Raton Museum of Art, Boca Raton, Florida.

Inspired by Leonardo da Vinci's Last Supper, Last Dim Sum in Singapore questions objectivity, promises us more to see but denies us a view of the horizon where other objects exist. Skyscrapers stand tall on this horizon ready to fall backward into oblivion. It is the eclipse of contemporary art, which is the artworld's most unwanted landscape.

It represents the secularization of Western culture, the incorporation of science and technology with the exclusion of Western religion and philosophy. Despite the denials, there remains an overall order, which transcends the individual designs.

Uploaded
August 16th, 2010
Statistics
Viewed 378 Times - Last Visitor from Cupertino, CA on 03/23/2023 at 9:57 AM